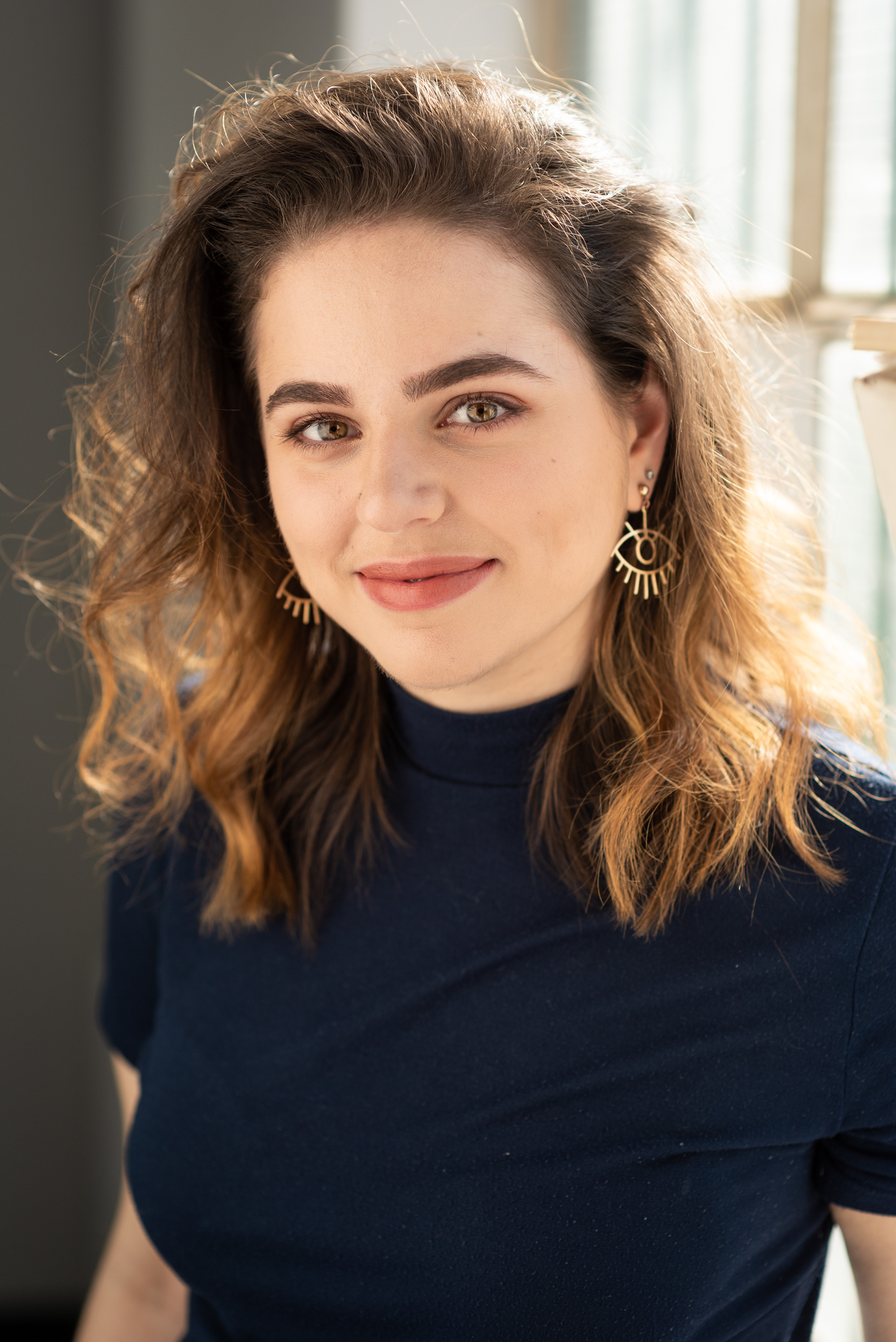 Meta Cohen is a queer composer, sound designer, performer and dramaturg. Her work spans music, theatre and interdisciplinary art. She is currently based in Melbourne, Australia, on Wurundjeri land.
___
Meta's music has been commissioned by ensembles such as the Sydney Children's Choir, Luminescence Chamber Singers and Mosaic Voices, and performed in diverse venues ranging from the Powerhouse Museum to the Sydney Opera House. Recently, Meta was
the first non-male composer to have a piece performed by an Orthodox Jewish choir in the United Kingdom. In her
composition work, she particularly loves to explore the properties and theatrical potential of the voice, often combining this with electroacoustic elements.
Meta has applied her compositional training to her work as a theatre maker, sound designer and dramaturg. In particular, she is interested in the intersection of theatricality and sound, specialising in sonic dramaturgy and musical thinking in theatre making. Recent credits include 
Doctor Faustus Lights the Lights
 (composer/sound designer/dramaturg, dir. Alyson Campbell), 
Hedda GablerGablerGabler
 (dramaturg, dir. Mary Angley), 
A Slippery Thing
 (dramaturg, dir. Rinske Ginsberg) and 
At Your Disposal 
(sound designer/performer/dramaturg/co-devisor).
Meta's interdisciplinary focus has been nurtured through her multiple-year-long relationship with Culture at Work – an organisation that connects artists with scientists to foster creative thinking – allowing her to collaborate with artists from a variety of disciplines.
Meta is an associate artist at Alyson Campbell and Lachlan Philpott's queer performance company
wreckedAllprods

,
 a resident sound designer in the New Ghosts Theatre Company's IGNITE Collective and a resident dramaturg in the Theatre Works She Writes Collective. In 2019, she completed a Master of Dramaturgy at the Victorian College of the Arts, Melbourne.
Meta is especially passionate about bringing queer, interdisciplinary and sound-driven work to the stage, and welcomes any collaborations in these areas. Please get in touch.
___
Don't know where to start? Have a listen to Meta's
song cycle
, or peruse some of her most recent
theatre work
 as a composer and dramaturg.
​​​​​​​
'Meta Cohen's "Sim Shalom", [...] sung by the male voices only, has beautiful introspective passages that were sung with great sensitivity by the singers.' 
(Len Power, CityNews)
​​​​​​​​​​​​​​
'Meta Cohen's (i)dentity [was] perhaps the most ambitious and complex work on the program [...] The rhythmic drive through the piece underpinned an excellent grasp of independent lines anchored by a repeated refrain.'
(Peter Campbell)
___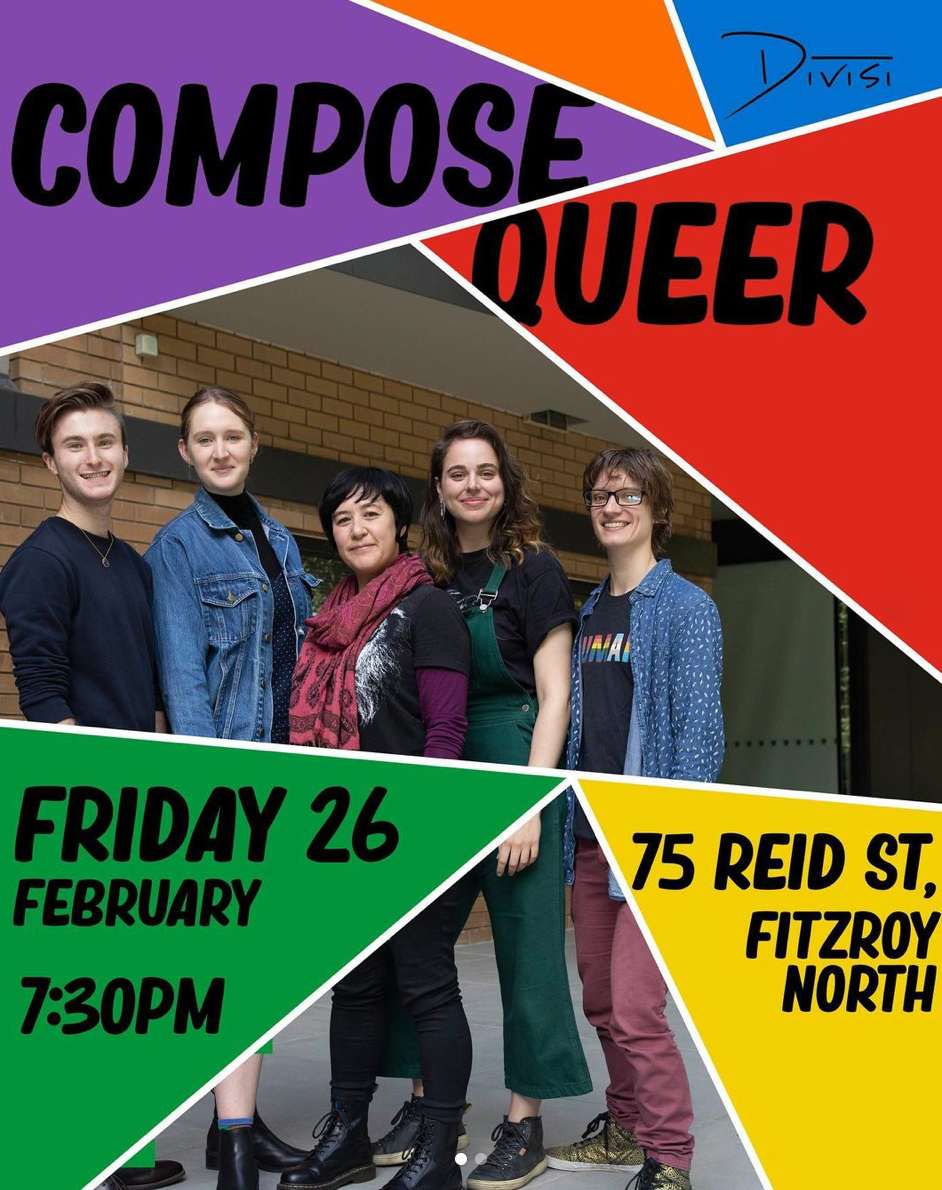 (i)dentity
,
performed by Divisi Chamber Singers
26th February 2021, 75 Reid St, Fitzroy North, Melbourne
Meta's new work
(i)dentity 
will be premiered as part of Divisi Chamber Singers' 
Compose Queer
Program. Meta was one of four composers selected to work on a commissioned piece for Divisi and Sally Whitwell in 2020.  
Compose Queer is an initiative to empower young queer composers. Although there is a thriving amateur queer music scene of community organizations and hobby musicians, there is limited opportunity for composers to express their queerness at a professional level. With this in mind, the project has two goals. Firstly, to do just that, empower four composers with an opportunity to be as queer as they desire and express it without the restrictions that often limit ameteur composers in commercial briefs. Secondly, raise awareness of queer issues in classical music to the broader community.